Read Write Discover
The Top 5 Free Apps and Websites for Tutors
Updated: Oct 2
Since the pandemic, teachers and educators have turned to using technology more than ever before. Fortunately, there are a multitude of educational apps and websites out there that can facilitate better learning experiences for students. Here are the top 5 free applications and websites recommended for tutors to enhance class communication or connection, as well as to add more enjoyable interaction and entertainment during lessons.
1. ClassDojo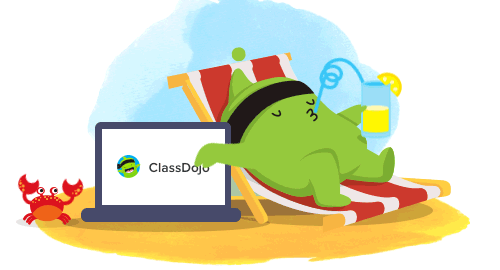 ClassDojo, available both as a mobile and online service, is first on the list, and with reason. This resource helps connect tutors to learners and their parents through an easily-accessible virtual classroom community. Complete with adorable graphics of amiable monsters, ClassDojo is not only basic and straightforward for users, but is also helpful in providing many additional resources — such as the Random Student Selector, one of many classroom tools that are given.
2. Kahoot!
Whether you're an educator or a student (or both), you've probably heard of — or even played — Kahoot! before. An engaging, fun platform, Kahoot! is the top tool to use for creating educational games. It is preferably more effective in classes with two or more learners. Tutors simply choose or create a Kahoot! collection to study, review, or test their students. Kahoot! sets a fun, competitive energy in the virtual classroom that improves engagement among students.
3. Nearpod
Nearpod is the ultimate resource to create interactive lessons to capture and hold your student's attention. Slideshows created by Nearpod are not only entertaining while staying educational and informative, but also are beneficial in terms of encouraging student participation through the app's interactive features. Additionally, through real-time reports, you can check your student's progress as they work on the class activities. Nearpod is ideal if you're looking to vivify your student's learning, and in turn, create more memorable lessons — not only for the learner, but also for yourself, the tutor.
4. Lucidspark
If you're looking for a free virtual whiteboard with an endless amount of board space, plenty of tools — including pens of any color, simple sticky notes, and various shapes — and many editable templates, Lucidspark would meet all these requirements.
This resource is especially ideal for creating and collaborating, all while staying organized. Additionally, tutors can use the virtual whiteboard to explain concepts or draw out diagrams using Lucidspark's helpful templates. This website is easily accessible and very useful to all ages.
5. Blooket
Blooket, a fun alternative to Kahoot!, is another website that can be used for trivia and review games. While the concept of using Blooket is very similar to Kahoot!, Blooket incorporates more of a video game-like structure — learners can choose their own animal avatars, or "blooks", and tutors can pick from a variety of different game modes to present their set of questions. Overall, this is an even more game-like resource than Kahoot!, and can keep learners of all ages engaged and excited.
These apps and websites listed above are guaranteed to help create a better learning experience for your learner(s). Try them out in your next lesson, and see which resources you find most beneficial!